E-learning courses
You know the scenario well: projects to be completed on time, employees who want to acquire knowledge about new areas. Things are not always fit with a project plan.
Therefore, we offer our course as a pure e-learning course. This can either be used as the full teaching or in combination with on-site teaching.
Each student decide how and when to be trained 24/7/365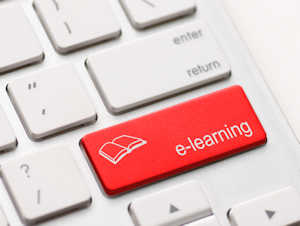 How
Our e-learning course accessed via the Internet, from a standard Web browser.
Each lesson is presented as a streamed video is displayed in the browser. Exactly as if the student attended onsite in a course. The presentations are supplemented with textual description, links, exercises and additional material can be downloaded.
The lessons are as our onsite courses, however, they are subdivided into individual topics, thus you can quickly find specific topics.
For each lesson, shown practical examples of video captures from example Microsoft® Visual Studio.
For each lesson, everyone can wear downloaded as PDF files, as well as application examples etc..
Questions may be made to the instructor via private online forums.
When purchasing an e-learning course, the duration is selected – ranging from: 1, 3 or 6 months.
The benefits are easy to spot
As flexible education as it can possibly be – 100% opportunity to integrate the education with a normal busy day.
Spare moments can be used to see parts of lessons.
The lessons consists of a series of videos about 5-15 minutes duration.
There is no need for installation on PC and tablets can also be used for pleasant "couch-education".
Start on a lesson – complete when you have time.